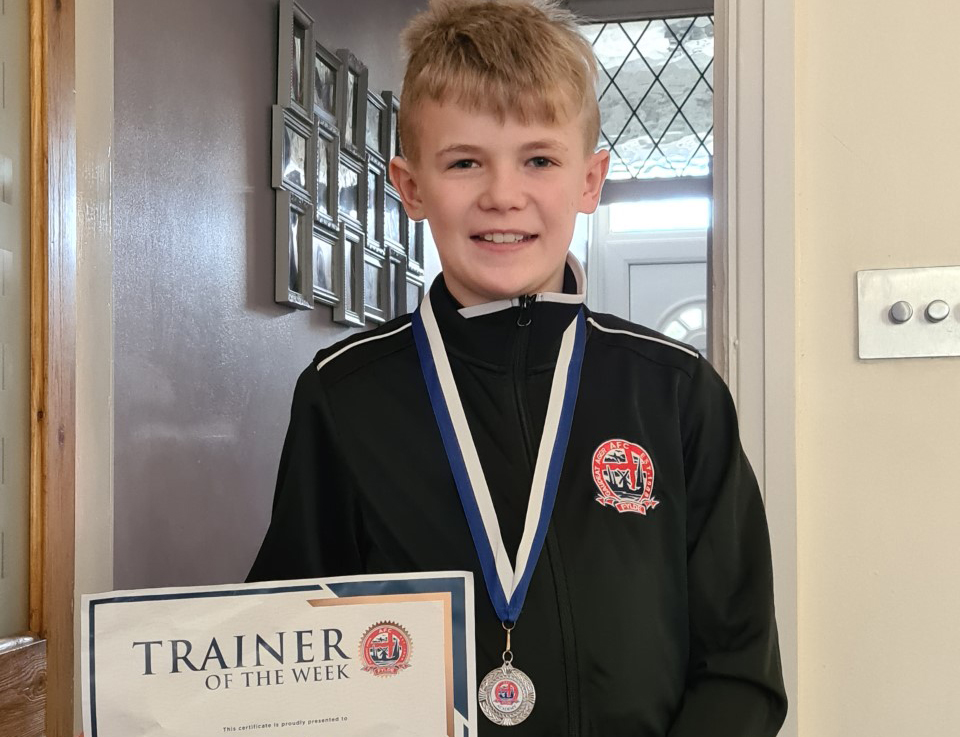 Year 7 Mount Carmel pupil Jacob is certainly a multi-tasker.
As well as doing his school work Jacob is achieving great things with his online football sessions with AFC Fylde Academy. These sessions run every Monday and Friday and he was recently awarded 'Trainer of the Week'. This is an award recognising players who have impressed coaches during Zoom classes, took part in group competitions and who have worked hard away from the group classes.
Jacob received a certificate and medal for the award. He is also pictured below with his team after the league winning game.