National Day of Reflection 2021
National Day of Reflection 2021
23 March 2021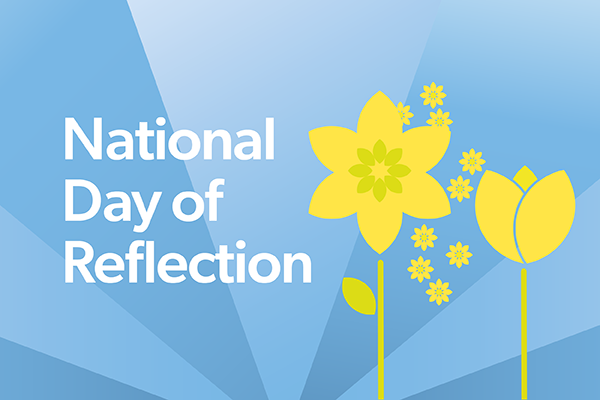 Mount Carmel will be joining the National Day of Reflection today, 23 March 2021 which is a year since the announcement of the first lockdown.
Since then hundreds of thousands of people have died and every death has been devastating for the people left behind.
Use this National Day of Reflection to reflect on our collective loss, support those who've been bereaved, and hope for a brighter future.
Mount Carmel pupils and staff will be holding a minute's silence later today and will be hearing short reflections from some of our pupils.
Watch this beautiful reflection from Marie Curie.
Tags: pastoral-care COVID-19 Faith & Community