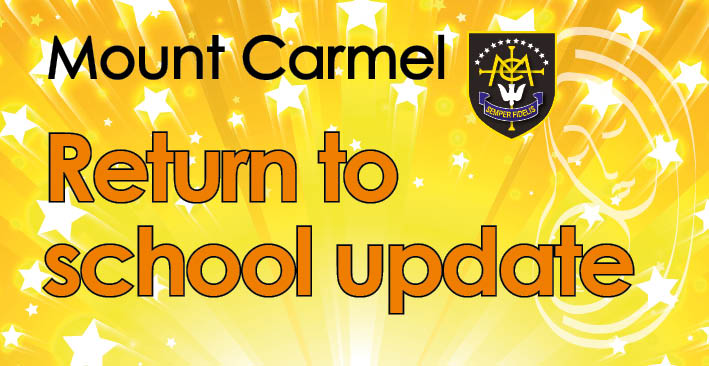 Facemasks
As per government guidelines, pupils can wear facemasks in 'communal spaces'. However, we have arranged the school so that these communal spaces are minimal therefore it is not essential that pupils bring facemasks. Where pupils wish to wear a facemask, please ensure they have a bag to store this. If parents have concerns about this, please contact us at the earliest opportunity.
Equipment for the first day
We will provide equipment for pupils on the first day, however we would appreciate it if you could ensure you provide the following:
hand sanitiser (we will provide this in school, however we appreciate that some parents will want to supply their own for their children)
facemask (this is not necessary unless parents / children wish to wear them in 'communal areas'. If they do bring one to school, please ensure it is plain)
if you are sending you child with a facemask, please ensure they have a clear zippable bag to hold this in during the day - if a child doesn't have a mask, ignore this request
we will not be serving hot food, only school grab bags, therefore you may wish to send your child with a packed lunch. There will be no food served at breakfast, therefore please ensure your child has eaten before coming to school
PE kit will not be required in the first 2 weeks. We appreciate pupils need to be physically active and so this will be reviewed at the earliest opportunity.
When pupils return to school, they will be given pens of all colours, a maths set, a mini whiteboard and a whiteboard pen. Please can you ensure that your child comes to school with a glue stick and highlighter; these items will be added to their packs supplied by school.
If your child usually arrives on a bus, these times have not changed.
The roads are expected to be at their busiest since before the coronavirus lockdown as most pupils return to the classroom for the first time since March.
As well as special access arrangements that have been put in place to help social distancing and keep year-group 'bubbles' apart, parents are being asked not to add to congestion outside schools while everyone gets used to the new systems in place.
Public buses cannot carry the same number of passengers they usually would due to social distancing measures. However, it is estimated that most of our pupils live within 2 miles of their school and everyone is being asked to try and avoid travelling on public buses at peak times, particularly if they could walk or cycle instead.