COVID-19 pupil vaccination
COVID-19 pupil vaccination
13 October 2021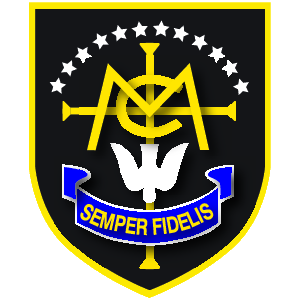 Dear Parent / Carer
Re: COVID-19 vaccination for children aged 12 to 15 years of age
This autumn all children aged 12 to 15 are eligible to receive the first dose of the Covid-19 vaccination. East Lancashire Clinical Commissioning Group will be administering the Pfizer BioNTech vaccine in school to pupils of consenting parents ONLY on Wednesday 10 November.
The decision as to whether or not to take up the East Lancashire CCG offer of the vaccine lies solely with each individual family. Whilst Mount Carmel RC High School will be facilitating the vaccination programme, as it does other vaccination programmes, we will have no involvement in the decision-making process.
Information about the Covid-19 vaccination programme for children and young people can be found here:
Please note that the section of the parent guide entitled 'What happens if a parent has not consented, but the young person wants to be vaccinated?' presents the national legal position. It is important to note that, where there is disagreement between a child and his/her parent regarding uptake of the vaccine, the vaccine WILL NOT be administered in school. In such cases, the pupil wishing to access the vaccine will need to contact the school age immunisation service (SAIS) at a centre outside of school, where we have been advised that a trained professional will engage with the family to support them in reaching a decision.
In cases where parents have given consent, the vaccines will be administered in school by healthcare staff. All pupils will be observed for 15 minutes after the vaccination.
Pupils in school who are aged 12 to 15 years of age must have parental/guardian consent to receive a Covid-19 vaccine in school. We have given your child a copy of the Consent Form and a Pre-Screening Checklist today. Both documents must be completed by a parent/guardian and returned to form tutors by Wednesday 3 November. If we do not receive the completed forms by this date, then your child will not receive a vaccine on Wednesday 10 November.
If your child is aged 16 then they are eligible for the vaccine through the adult vaccination system. They will either be invited by the local NHS service for a vaccine, or they may attend a designated walk-in vaccination centre.
We have been informed that a follow-up offer will be made to any pupils who miss the first vaccination in school. This will help to ensure that the following can access the vaccine:
• those who turn 12 years after the session
• those who were absent from school on the day
• those who have recently had a Covid-19 infection
• those have changed their minds or take longer to reach a decision.
It is anticipated that these follow up vaccines will be delivered outside of the school setting.
If you consent to your child having the vaccine on Wednesday 10 November, then your child is asked to wear either a white short-sleeved uniform shirt or their Mount Carmel PE t-shirt on this day.
If you have any questions or queries which are not answered in the attached information leaflets, then please contact school via email office@mountcarmelhigh.lancs.sch.uk
Yours sincerely

Mr X Bowers
Headteacher
Tags: Letters home COVID-19