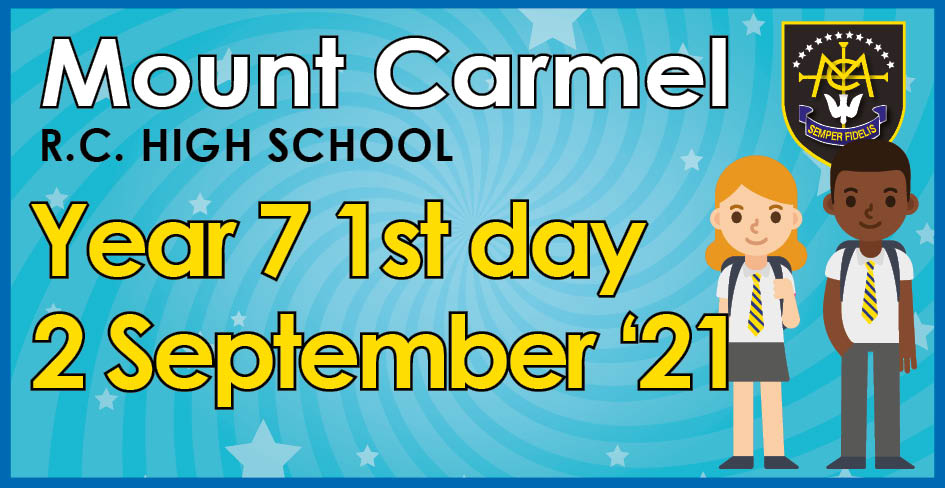 This video message dated Friday 2 July is for all Year 6 pupils and their families who are due to start as one of our new Year 7 pupils in September.

We are really sorry the Year 6 'Step Up' transition days could not take place this week due to Covid restrictions. You should all have received a letter this week which included lots of information and links to a dedicated page on our website.
We will be sending out another letter before the Summer break informing you which form group you will be placed into and we will also introduce you then to the Year 7 form tutors.
Please use this link to read lots more information so you begin to feel part of the Mount Carmel family and we can't wait to see you on Thursday 2nd September.