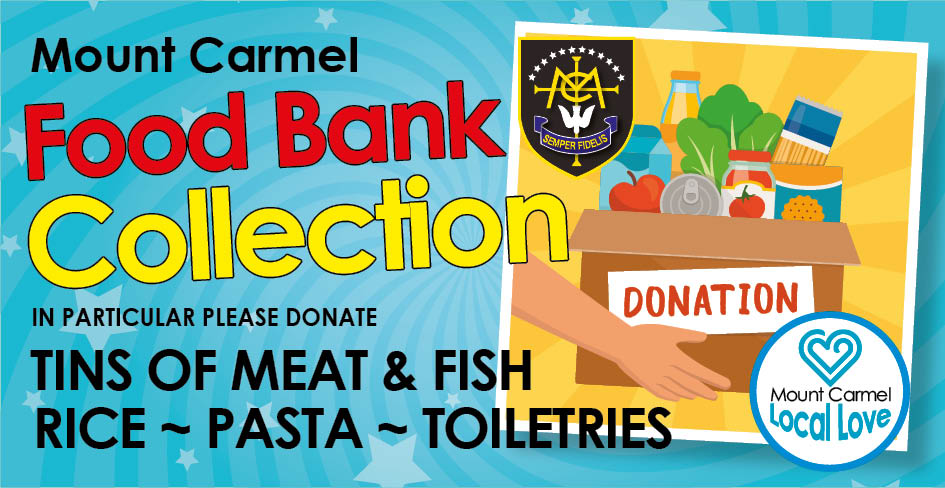 Mount Carmel Faith & Community team are starting a Food Bank Collection on Monday.
The focus of our school fundraising this year has been 'Local Love' and we are asking form groups, families, staff and anyone in the local community to kindly donate items so we can make a delivery to the local food bank in Accrington.
⭐⭐⭐
At the moment they particularly need meat based items such as tins of meat & fish, tinned pies, steak puddings, meatballs, hot dogs, tins of tuna etc. - in tins or packets, not fresh.
They also need rice, pasta and toiletries.
We are collecting these items NOW. Please bring donations in via your child to their form group or drop into our school reception.
⭐⭐⭐
Thank you