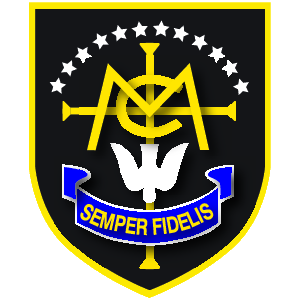 May 2021

Dear Parent/Carer

Year 11 last few weeks at Mount Carmel
In a few weeks' time, your son /daughter will be leaving Mount Carmel after their 5 years of compulsory 11-16 years education, to take their next steps in their post 16 compulsory education and / or training which they will follow until 19 years of age.
First of all I would like to thank parents and pupils for your patience, understanding and co-operation you have shown us, particularly over the past 12 months. We are all living in unprecedented times and it would not have been possible to navigate our way so successfully through this year without your full support. As ever, our first priority is the welfare of our pupils and we have strived to do this at every turn. While this has been far from the final year that we hoped our Year 11 pupils would get to experience, we would like to ensure that they finish their time at Mount Carmel in a positive manner. Consequently, we have been working hard to finalise arrangements for their final few weeks.
As you are aware, they are currently following an assessment timetable in each of their subjects, allowing them to submit the final pieces of evidence towards their GCSE grades. Please continue to fully support your child throughout this process - it is a stressful time for them, and they are likely to be feeling under pressure. By ensuring that your child eats at regular intervals, gets some early nights and has a quiet area at home to revise, your child will feel supported and prepared.
The responsibility for awarding GCSE grades this year is with each teacher but they can only award grades based on the evidence of assessments pupils complete. As a school we will then moderate and standardise these grades before submitting them to the exam boards before the deadline for all schools on Friday 18 June.
We are aware that many of you are currently observing Ramadan and, as always, we are doing our utmost to support pupils who wish to fast, pray and otherwise. Eid al-Fitr celebrations will be taking place this week. We have taken this into consideration and organised for no assessments to take place on Thursday 13 or Friday 14 May. This is so that pupils celebrating Eid may spend the day in celebration with their families, if they wish to do so. Please be aware that there will be assessments on Wednesday 12 May and all pupils will be expected to attend school as normal on this day.
On Friday 28 May pupils will be allowed an early finish and will leave school at 12.30pm. Year 11 pupils will officially leave school on this day, having finished their final GCSE assessments. They will not be required to return to Mount Carmel after the half term break, unless they are asked to do so in order to complete any missing work. With this in mind, please ensure that they keep hold of any uniform, folders and exercise books in the event that these may be required. The awarding bodies have designated up until Wednesday 23 June 2021 for a contingency day in the event of national or local disruption to assessments. All pupils need to be available until Wednesday 23 June 2021 should an awarding body need to invoke its contingency plan.
We will also be putting a programme in place of post 16 transition activities and events including online resources for Y11 pupils to complete at home, so they are well prepared for their post 16 courses.
We have arranged a Leavers' Assembly to celebrate your son/daughter's five years at Mount Carmel which will be held on the morning of Friday 28 May. If your son/daughter would like to ask friends to sign a school shirt on that day, they need to bring a spare shirt so that they do not let uniform standards slip.
We would like to commend our Year 11 pupils on the fantastic contribution they have made to the family of Mount Carmel during their five years with us. They have been a real credit to themselves and their families. We would also like to thank you, as parents, for your constant support throughout their time here.
We are relying on them to maintain their high standards right up until the very end of their school life and look forward to seeing them all at the Year 11 Prom at the Dunkenhalgh Hotel on Friday 2 July. Due to the uncertainty of the COVID-19 pandemic we are strongly advising pupils and parents not to incur any additional costs for this year's prom. The dress code will deliberately be 'Smart and Casual'. We do not want pupils and parents losing out by hiring or buying a suit or prom dress, or arranging any hair and beauty treatments, because last year lots of families did not get deposits back and there are still lots of prom suits and dresses that have never been worn hanging up in wardrobes! Please consider wearing things that you already have at home. I would also like to ask parents to remind their child of the importance of keeping themselves safe when undertaking any leaving celebrations, especially with friends when not supervised by adults. It is this time of the year that youngsters can be easily influenced by others, putting themselves at risk – particularly during late night celebrations and in situations where illegal substance use could occur.

Year 11 GCSE Results Day – Thursday 12 August 2021
GCSE results should be collected from the school hall on Thursday 12 August between 9.00am and 10.30am. There will be staff present on the day to direct pupils to their collection point. Pupils must collect their results in person at the allocated time. We are not sure yet if we will need to put social distancing measures in place or not, so we will finalise these details before we finish for the summer break. However, if they would like us to give their results to a parent or other family member, the pupil must give them a signed letter giving their permission. The collecting adult will also need to present some form of identification such as a driving licence or passport which matches the name on the letter. If a pupil cannot collect their results on Thursday 12 August, a stamped addressed envelope should be left with the examinations officer before school closes for the summer holidays on Friday 16 July 2021. Alternatively, results can be collected from the school reception during school hours after Monday 6 September 2021.
Presentation Evening / Collection of Certificates - November 2021
At this presentation evening we will celebrate the achievements of all our outgoing Year 11 pupils and present them with their GCSE certificates. If pupils are unable to attend the presentation evening, they will need to collect their certificates from the school reception during school hours after the awards evening has taken place. Further details of the Presentation Evening will be sent out nearer the time. Please remember that schools are only obliged to keep certificates for one year after they are issued. If they are not collected at presentation evening but they are then needed at a later date, pupils will have to contact each examination board separately for a further copy which will incur a charge. Some examination boards however do not re-issue certificates and will only issue a Certifying Statement of Results.
Once again I would like to take this opportunity to thank you for your continued support and to wish your son or daughter the very best of luck in the future. We hope that all pupils provide their teachers the evidence they need in the 'Teacher Assessed' grades process, so that they get the grade they deserve.
Yours sincerely
Xavier Bowers
HEADTEACHER