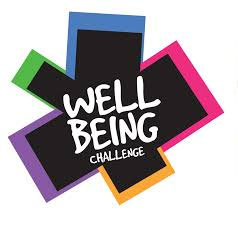 Our recent appeal to Year 9 pupils for applications to be Wellbeing ambassadors produced a fantastic response.
Mr Khan who is leading the initiative commented "I had an overwhelming response and it was really tough to narrow the applications down, but the selected pupils really showed their passion for making a change and wanting to be advocates of promoting better wellbeing. I look forward to working with them."
The chosen Wellbeing pupil ambassadors are:
- Cian B (Year 9)
- Ashton E (Year 9)
- Jack L (Year 9)
- Emily McN (Year 9)
- Charleigh D (Year 9)
- Shabana I (Year 9)
- Tilly-Mya S (Year 9)
- Chloe S (Year 9)
- Rosie Pr (Year 9)
- Freya W (Year 9)
- Jack Y (Year 9)
The following senior prefects have also been selected:
- Ben Whittaker (Year 11 - Head Boy)
- Jude Taylor-Dearden (Year 11 - Senior Prefect)
- Keelan Clegg (Year 11 - Senior Prefect)
- Chantelle Warwick (Year 11 - Deputy Head Girl)
Well done to all these pupils and we are sure you will help make a big difference to our school community.
THE PROJECT
The team of pupils will run projects in school working with Steve Burns from 'Think Forward CIC'.
This Wellbeing Challenge has been funded by The Big Lottery to work with 500 children and young people across 50 schools in Lancashire over three years to empower them with skills to support the wellbeing of their peers, creating resilient schools and reducing the number of children that go on to develop mental health conditions.
Through this participation pupils can be more involved in improving the Mental Health of our school.