Headteacher's letter - February 2020
Headteacher's letter - February 2020
4 February 2020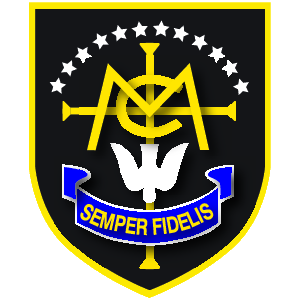 XBS/CME
January 2020
Dear Parent/Carer
I hope that you enjoyed a good Christmas break and best wishes to you and your family for 2020 from all the staff and governors at Mount Carmel. The autumn term ended on a high note with all pupils taking part in the Christmas sing-along followed by our Mount Carmel version of 'The Lion King' which was very well received by all pupils!
We have had a lovely start to the Spring Term with Brother Luke Bradbury leading our Epiphany Assemblies during the first week of term, and Fr Stamp celebrated mass in the school chapel on Friday 10 January.
This month sees the Year 11 pupils undertaking their second set of GCSE Pre Public examinations. Their conduct during these exams has been exemplary and we look forward to sharing some more encouraging results with them on Wednesday 26 February. We will be inviting you to discuss their results and progress at a second Year 11 Parents' Evening on Thursday 19 March. A letter concerning this will be sent nearer the time. Revision for pupils in Year 11 should now be well underway with 2-3 hours of revision each night. They will have an assembly on Tuesday 11 February that will go through revision techniques, planning revision timetables and they will be given a "how to revise" guide along with a folder in which to store their revision notes. I ask that you engage your child in conversation about this and offer time and support during the run up to their final exams and remind them that they can speak to their subject teacher at any time if they are struggling in any area.
We are expecting a visit from the Salford Diocese and Ofsted either during this term or the summer term. We will inform you as soon as we get the call, but in the meantime please do consider giving us some feedback on the Ofsted website –https://parentview.ofsted.gov.uk.
Water Bottles:
We have stopped selling water in plastic bottles from the canteen in a bid to reduce our use of single use plastic and now sell water in cartons. We have also invested in several new water fountains around school and using paper single-use cups for the fountains which is more eco-friendly. We would ask you to consider providing your child with a reusable water bottle that they can keep in their bag so that if they are thirsty or feel unwell and need to get a drink of water, they have their own water bottle.
Appointments with staff:
A reminder that it is not possible for parents/carers to call into school and expect to see a member of staff immediately. If you would like to speak with a member of staff please contact the school office and the receptionist will endeavour to put you through or, if the member of staff is unavailable, will take your number and your call will be returned as soon as possible. Most queries can be resolved over the telephone but if a meeting is required a mutually convenient appointment will be made as soon as possible.
Communication with Home:
We often send out communication to parents and carers using a text or email service which makes essential communications much simpler for everyone. It is therefore vital that we have your correct information. Please ensure you notify us immediately of any changes to mobile numbers or your email address. All whole school letters are sent out via email so it is imperative that we have your correct email address.
Homework:
We continue to enlist your support with homework in order to support learning beyond the classroom and subsequently the progress of your child. Please ensure that you make good use of 'Show my Homework' to track the homework set by teachers and deadlines for completion and encourage your son/daughter with their engagement in what has been asked of them. Logging in as a parent will enable you to see what tasks your child been set. If you are having problems with Show my Homework, please contact your child's ICT teacher at school. Passwords can be re-issued on request.
Year 9 Options:
This term we start the process of Year 9 pupils selecting their GCSE option choices, with assemblies that include talks from subject teachers on Wednesday mornings. All Year 9 pupils will soon be provided with their options booklets summarising this information. The combined Options Evening and Year 9 Parents' Evening will take place on Thursday 5 March. It would be useful to start conversations early with your child to ensure a clear rationale for their potential choices based on attainment and progress and career choices. Mr Barratt is our Careers Advisor and appointments can be made with him by your child in school time.
Uniform:
We are proud of our high standards of uniform across school. The only jumper allowed in school is the Trutex black cotton jumper with gold striping. Hoodies are not school uniform and should not be worn at any time. Anyone wearing a hoody be asked to remove it and in the second instance it will be confiscated. During the winter months please can I remind you of the importance for your child to have a warm coat which should be placed in their locker on arriving at school. Shirts must be tucked inside trousers/skirts with the top button fastened. Trousers must be slate grey conventional tailored trousers – not black and not 'skinny fit'. We are also seeing a growing trend in the number of girls turning their skirt over at the waist in order to make it shorter. Skirts are to be worn just above the knee in length (see images below regarding uniform requirements). Traditional sensible low-heeled black school shoes must be worn. Training shoes or boots are not acceptable. Thank you for your support and we will continue to accept nothing but the highest of standards regarding school uniform.
Mobile Phones:
Mobile phones should remain in school bags throughout the school day. If a member of staff sees a pupil with their mobile phone during school hours it will be confiscated and must be collected from the school office by a parent/carer. We make no apologies for having a zero-tolerance approach to the school rules and ask for your full support in these matters.
One Way traffic system:
Please remember when travelling to or from school that there is a one-way traffic system in place around Mount Carmel, enforced by LCC. Arrival to the school is not accessible from Willows Lane turning onto Wordsworth Road. We recommend using Fern Gore Avenue, which is the 4th right turning after Wordsworth Road. The school is then located after another right turn onto Wordsworth Road. This system is intended to help with the flow of traffic and ease congestion around the school at peak times. Local residents have asked us to remind parents of the importance of using the one way system due to incidents from a number of vehicles driving the wrong way on Wordsworth Road. Please remember the safety of our pupils is paramount at all times.
Planning for Bad Weather:
As always, it is the time of year when we can experience adverse weather conditions. Our view is, whenever possible, school should be open to pupils at all times. We are conscious of our responsibilities to our pupils and their families and therefore any decision to close would be in extreme cases i.e. if staff cannot make the journey into school and if it is snowing hard and makes travelling unsafe in our area. If this happens, information will be available to tell you of the school closure via:
a) Local media – Radio Lancashire.
b) School Website: this will be updated regularly as information is known and will be shown clearly www.mountcarmelhigh.co.uk
c) School will text parents as soon as possible – which should be before 8.00 a.m. (please ensure you inform school of any change in your mobile numbers).
Please keep updated with our newsletters and check our website for the latest news. Once again, I thank you for your continued support.
Mr Bowers
Tags: Letters home