IMPORTANT COVID-19 MESSAGE FOR PARENTS 29.04.21
IMPORTANT COVID-19 MESSAGE FOR PARENTS 29.04.21
29 April 2021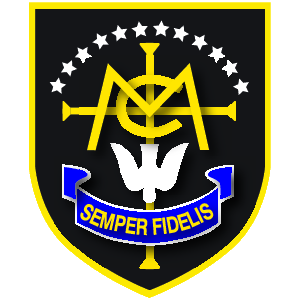 Thursday 29 April 2021.
Many thanks for the continued support from Public Health England, Public Health Lancashire, Lancashire CC, Hyndburn Borough Council and for the many messages of support from governors, parents, pupils, and other schools. It is much appreciated at this difficult time.
Yesterday we completed COVID-19 PCR tests for all pupils in Y7 who have not tested positive for COVID-19 in the last 90 days. The results have come back overnight and only a very small number of pupils have tested positive. All parents of pupils affected have been notified. Last night the whole school was also 'Fogged' by a team from Hyndburn Borough Council. This means that sanitising spray was used to disinfect all rooms in school to kill the COVID-19 virus on all surfaces.
Today we have completed COVID-19 PCR tests for all pupils in Y8 and Y9 who are currently self-isolating at home and who have not tested positive for COVID-19 in the last 90 days. The results will come back overnight, and we will inform parents tomorrow morning if their child has tested positive. We have also sent all pupils who came on site for a test, home with a 'Home Test Kit' for each member of the household to use tonight and return to the school office tomorrow, by 2.30pm at the latest.
Tomorrow all pupils and all staff on site will complete a 2nd PCR test in the morning. In the afternoon we are inviting any pupils in all year groups who have not had a PCR test this week or any Y7 who would like a second PCR test to come up to school in the afternoon along with any families who would prefer to have a PCR test on site at school rather than use a Home Testing kit or visit a test centre in the local community. We can also accommodate drive-in tests.
Parents will be contacted over the weekend if they or their child/ren have tested positive.
All pupils who have tested positive or have been identified as having close contact via our school Track and Trace or NHS Track and Trace must self-isolate for 10 days. Families affected by our school outbreak are entitled to claim the government grant of up to £500. Families who qualify for a free school meal should contact school if they have not collected a food parcel.
Hyndburn Hub are also encouraging families in the local community who need support to contact them direct out of school hours. Full testing information is available here: https://www.hyndburnbc.gov.uk/coronavirus-tests/ £500 grant for self-isolation information
https://www.hyndburnbc.gov.uk/news/new-package-to-support-and-enforce-self-isolation/
I can also reassure families that Public Health England are not concerned about a variant. It has been identified as the standard UK strain that is dominant in the UK population.
I hope that the remote online Y7 Parents Evening scheduled tonight goes well. Please be aware that some staff may not be available or only available for part of the evening. We will do our very best to re-arrange these appointments.
Please see the exams section on our school website for the revised Y11 assessments schedule. No pupils will be disadvantaged or advantaged because of this COVID-19 outbreak.
Mr Bowers
Tags: Letters home COVID-19