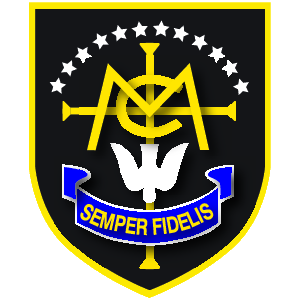 XBS/CME

July 2020
Dear Parent/Carer
It is hard to believe that we are at the end of another academic year and what a year it has been! Once again, I would like to thank you all for your continued support during what has been one of the most challenging years we have ever experienced. Well done to our Year 7 pupils for a successful first year at Mount Carmel and well done to our Year 11 pupils for a fantastic 5 years at the school. The 2020 leavers have been a great credit to themselves, their families and the school and we wish them all the very best for the future. Although their school life was unexpectedly cut short, we sincerely hope that their hard work will be fairly reflected in the GCSE grades awarded by the exam boards this year.
Usually, in this end of year letter, I would be celebrating and sharing with you the many events that should have taken place in school over the summer term. Sadly, many exciting trips, visits, rewards days and even the school production have all had to be put on hold due to the current COVID-19 pandemic. Having said that, we have tried to keep some semblance of normality by recognising the efforts of our hard-working pupils, continuing with the Star of the Half Term nominations and Key Stage 3 Awards. It has been lovely to share photos of them receiving their certificates via our social media pages.

As the school year ends, once again we are saying goodbye to some of our staff who are moving on to new posts; Miss Richardson (Assistant Curriculum Leader Maths), Miss Jones (Teacher of History) and Miss Owen (Assistant Curriculum Leader DT). We thank them for their service to the school and wish them well in their new posts.
In September we welcome the following new staff to Mount Carmel: Mr Hambley – Teacher of Maths; Mr Noon – Teacher of Geography; Mrs Hanson - Teacher of Science and Mr Murphy – Teacher of History. We also welcome to our team of support staff Miss Berry – SEND Administrator and Mr Kynaston – IT Technician.
Please note the following important information:
School will reopen at 8.45am on Wednesday 2 September and Thursday 3 September 2020 only for new Year 7 pupils. This will allow us to deliver a two-day transition programme for them as we recognise that all the visits that would usually have taken place in the summer term had to be cancelled. It will also allow them time to become more familiar with the school building.
On Friday 4 September school will be open to pupils in Year 7 and Year 11 only.
On Monday 7 September we would hope to be able to welcome all pupils back to school, but I would ask you to check the school website and our social media pages over the summer break for more information about when other year groups will be able to return to school. Government advice and guidelines are due to be updated on 11 August and we will then be reviewing our COVID-19 risk assessments and school policies.
Facial Hair, Jewellery and Mobile Phones
Earlier this year we consulted parents, pupils, staff and governors regarding these aspects of school life. We had over 500 replies to this consultation, a tremendous response and I would like to thank you for this. On reviewing these replies, the rules regarding facial hair, jewellery and mobile phones will be:
Jewellery, the current rule of one pair of plain stud earrings for all pupils will remain. No other items of jewellery are allowed.
Mobile Phones - the current rule will remain. Phones are allowed to be used up to 8.45am and then must remain turned off and hidden from view at all times until 3.00pm
Facial Hair - from September 2020, all pupils will be able to keep facial hair. The facial hair must be kept neat and tidy and free from extremes of style such as lines.
Pupils not conforming to these school rules will be placed in the Reflect Room until the issue is resolved.
School Uniform and Equipment: In order to maintain high standards of hygiene in school, we are asking parents to ensure their child has two items each of school uniform (skirt/ trousers, shirts, tie and jumper). Ideally, pupils' uniforms should be laundered each day so that pupils attend school each day in a clean set. Please note that we are not asking pupils to wear a school blazer from September. At some point in the future we will re-introduce blazers but at the current time they will not be required. Every pupil will need a suitable bag to contain school books and equipment. Pupils cannot share their equipment therefore it is essential that you ensure your child is well-equipped with pens, pencils, ruler, eraser, pencil sharpener and a calculator etc.
The vast majority of pupils wear their Mount Carmel uniform with pride and always look smart. We have however had a number of pupils wearing black trousers instead of charcoal grey ones and also training shoes. Girls who wish to wear a headscarf must also use the school designed and approved version. Extreme or fashion haircuts are not considered appropriate for school and are not allowed. Please support us by always ensuring that your child comes to school in the correct uniform.
Homework / Timetable 2020.21: All pupils should use 'Show My Homework' to access their homework and submission deadlines; they are able to 'log-in' using their school email address and create new passwords for themselves if needed. There is also a link at the bottom of the school website for pupils and parents. https://www.showmyhomework.co.uk/login If you need a new pin to login and see your child's homework, then please contact the relevant Pastoral Leader for your child's year group. Don't forget you can also download the Show My Homework app to receive alerts and track your child's homework. Pupils will be issued with their new planner and school timetable on their return to school in September.
The SEND team would like to thank you for your continued support during this period of challenge and uncertainty. I would like to reassure you that the provision that was in place for your child prior to lockdown will remain in place until further notice. The SEND register will remain unchanged for the start of 2020-21 academic school year, if you wish to discuss this further please contact our SENDCo, Mr Sweeney, d.sweeney@mountcarmelhigh.lancs.sch.uk
Finally, may I wish you a safe and enjoyable summer break and look forward to welcoming your child back to school in September.
Yours sincerely
Mr Bowers,
Headteacher