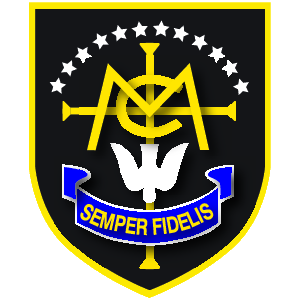 XBS/CME
20 April 2020
Dear Parent / Carer
As usual, the Spring Term was very busy and productive but the last 2 weeks was incredibly challenging for us all as the COVID-19 global pandemic health controls hit communities and schools all over the world so fast.
Given the current lockdown measures it is easy to forget all the lovely events and activities that took place, just a few weeks and months ago! On Thursday 6 February four of our pupils were nominated for awards at the annual CHARM competition and two pupils, Harrison and Shannon, took part in the finals of the talent competition at Oswaldtwistle Civic Theatre. They performed a beautiful duet 'In the Shallow' from the hit film 'A Star is Born' and, although they were not crowned overall winners, they made everyone at Mount Carmel very proud.
Some exciting visits took place during the spring term with a Year 7 trip to Manchester airport where pupils explored the many exciting and varied career opportunities available to airport staff. In January the performing arts department took 30 pupils to London's West End where they watched a performance of the smash hit musical 'Wicked!' before enjoying a masterclass at Pineapple Dance Studios. Year 9 pupils who are interested in studying languages visited Manchester Metropolitan University on a foreign languages enrichment day where they learned some Mandarin phrases in a lecture hall to get a taste of university life.
Key Stage 4 history students visited Poland in early February and spent time exploring the beautiful city of Krakow. Their trip included a visit to Auschwitz and the Salt Mines, as well as giving them some free time to spend at their leisure.
The holy annual season of Lent started on 26 February when over 150 pupils attended, and participated in, a lovely Ash Wednesday Mass in school. The school choir led the hymns and various choir members gave solo performances. All pupils received ashes, if they wished, in what was a very spiritual start to the Lenten season.
Our annual inter-primary Crazy for Science quiz took place on Thursday 27 February and saw 13 teams from 7 primary schools battling to become the Crazy for Science winners for 2020. The pupils were watched by parents and staff from the primary schools and, in addition to rounds of general knowledge science questions, they then competed to design a parachute which was tested to see how far it could travel.
Governors: On Wednesday 1 April we were shocked and deeply saddened to learn that one of our school governors Tony Dobson had passed away very suddenly. Tony has served as a Local Authority governor at Mount Carmel for many years and he will be very much missed by all concerned. Our thoughts and prayers go out to his family. May he rest in peace.
Section 48 Inspection: On 3 March we were visited by a team of 4 inspectors from the Salford Diocese for a Section 48 inspection. They were looking at the quality of Religious Education, the Catholic Life of the school and Collective Worship. The inspectors spoke with pupils, staff, governors and parents throughout the course of the day, along with visiting lessons, speaking with the Eco club, members of the YSVP and GIFT team, and they looked at pupils' books. We were delighted that they judged our school to be rated 'Good' in all areas and 'Good' overall. This is another external validation of how we are going from strength to strength in all aspects of school life but especially our mission and vison as a Catholic school.
World Book Day took place on Thursday 5 March, and pupils arrived in school to be met by staff who were all dressed as an adjective. Pupils had to guess the adjective and during each lesson, all pupils were read a section of Roald Dahl's 'The Landlady' so that by the end of the day every pupil had heard the complete story.
Year 9 Options: It is that time in the school year when we have been busy organising Year 9 option choices for next September. In order that we try and get this decision right for all our pupils we have once again held special assemblies, a parents' / information evening, and met individually with students to talk about which options to choose, with a view to their future studies and career paths. Thank you for all your help and support with these meetings and I hope you have found the process informative and helpful. Year 9 parents will receive a letter as soon as possible after Easter confirming their child's options choices. Please be patient with us under the current circumstances.
Admissions: We are delighted to report that we are oversubscribed for admissions to Year 7 in September 2020. Sadly, the Year 6 pupils and their families were not able to join us for a Welcome Evening on Tuesday 24 March as planned, but we will be sending information to the families throughout the summer term and we look forward to our new Year 7s joining us in the next academic year.
Year 11: Sadly, the spring term was cut short by the national events that have overtaken our daily lives. When the Prime Minister announced that all schools would close on Friday 20 March, and there will be no examinations in May or June, we realised that we would be saying farewell to our Year 11 pupils much earlier than usual. Mr Cottom and Miss Taylor (the Y11 Pastoral Leader and Assistant Pastoral Leader) arranged an impromptu leaving party for the pupils along with help from the school catering staff and promised that, at some point in the future, the Year 11 leavers will get the opportunity to formally celebrate the end of their school days with a party.
Staffing Updates: We had three members of the SEN team leave us at Easter. We said a sincere thank you and farewell to Mrs Nicholls, Mrs Losardo and Miss Simmons who have all worked alongside pupils and staff at Mount Carmel for many years. We wish them well for the future. A warm welcome to Caroline Farrelly – Deputy Headteacher in charge of Quality of Education. Caroline was previously a Head of English at Hollins High School and Assistant Headteacher at St Monica's in Prestwich. She is also member of St Anne's parish.
Parental Engagement: The number of parents attending Parents' Evenings this year has been absolutely fantastic and now, more than ever before, the partnership between school and home is a major factor in supporting the progress of all pupils during this time of school closure. By continuing to work together, we must ensure that pupils' learning is ongoing and their days remain structured and purposeful. Teaching staff will continue to set work for pupils via the Show my Homework online platform, and Form Tutors will continue to stay in touch with their form groups. Pupils without internet access are able to call into school on Mondays between 11.00am – 1.00pm and collect a paper-based home learning pack. If any pupil is struggling to access Show my Homework please email: smh@mountcarmelhigh.co.uk and you will be sent instructions and log in codes.
As we once again approach the holy period of Ramadan I would like to take this opportunity to wish you and your family many holy blessings. I understand that Ramadan will start on Thursday 23 April and end, with Eid al-Fitr festivities falling on Friday 22 May.
Finally, can I thank you all for your support, especially at what has been a really difficult time for everyone. We find ourselves in an unprecedented situation and, along with you, we have many unanswered questions. I intend to keep providing regular updates to our families and as soon as we hear about the plans for Year 11 pupils' GCSE awards we will share them with you. Please do check our new-look school website regularly, along with the school's social media pages to keep updated with the latest news.
Please stay safe and look after each other.
Yours sincerely
Mr Bowers