Cheerleading success
28 February 2020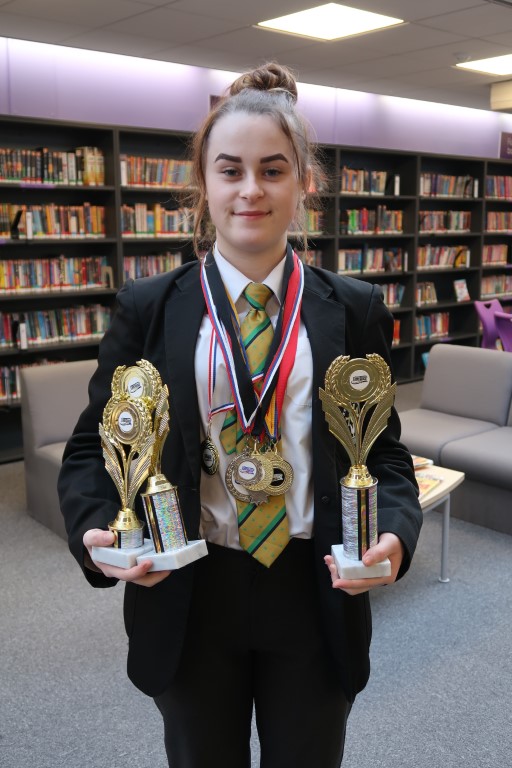 Congratulations to Year 10 pupil Chantelle who has been very successful in some recent Cheerdance UK competitions at Queen Elizabeth Hall in Oldham.
Chantelle has been cheerleading since she was 3 years old and trains twice a week at ELC (Emma Louise Cheer) in Accrington. She has been competing in both solo and group competitions for the last five years.
Over 1,000 entrants competed in Oldham and Chantelle achieved a very impressive 1st place in Dance One in the 14/15yr category. She also came in second place in the Dance Two category and 6th place in the Dance Three category.
Well done to her, she is pictured here with her medals and trophies.