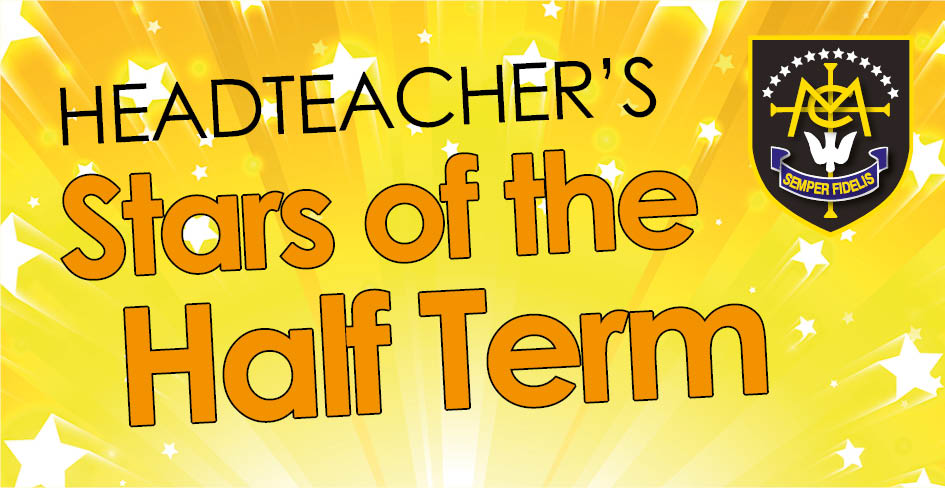 Mount Carmel Stars of the Half Term have been announced. These pupils will receive a certificate for their achievements since January.
The following pupils have been selected for the Headteacher's Star of the Half Term for receiving the most nominations in their year group.
These pupils will have their name and photograph displayed outside Mr Bowers office until the end of next half term. They will all be receiving a letter of congratulations along with a certificate.
Well done to the following Headteacher's Stars of the Half Term;
YEAR 7
Ruby Pilkington 7A
Bradley Hague 7L
YEAR 8
Amy Smith 8A
Jake Morrison 8L
YEAR 9
Summer Dolan 9E
Jack Leach 9E
YEAR 10
Sienna Murray 10E
Adam Wright 10E
YEAR 11
Chantelle Warwick 11E
Haytham Siddique 11M
These pupils deserve special praise, well done to them