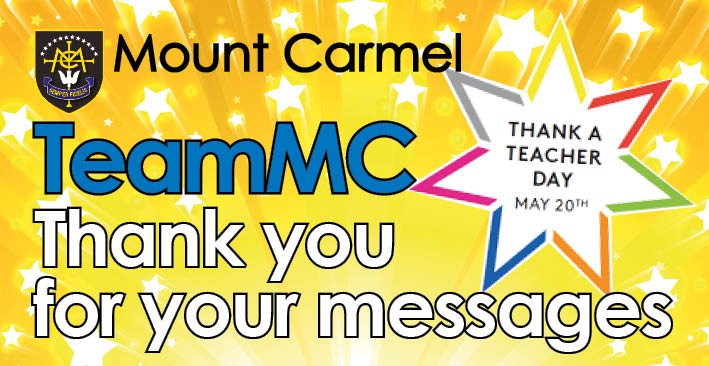 Thank you SO much for your fantastic messages of thanks and support for our members of staff, both teaching and support staff on this National Thank a Teacher Day.
They have all been passed on to the relevant person and a selection compiled in this presentation.

THANK A TEACHER DAY SLIDESHOW from Mount Carmel High School on Vimeo.