Performing Arts
"And he said to them, "Go into all the world and proclaim the gospel to the whole creation. Whoever believes and is baptized will be saved, but whoever does not believe will be condemned." Mark 16:15-16
Vision
Performing arts is a broad curriculum area that allows students' personal growth within a successful and ever-growing industry. The course delivers a range of knowledge and experiences connected to developing skills for performance, rehearsing, performing and production. Students are also encouraged to support their own learning with varied extracurricular activities such as choir, peripatetic lessons, joining the school play and are recommended to take advantage of live theatre events available in the local area.
Intent KS4
KS4 curriculum
At key stage 4, pupils work towards the AQA technical award in performing arts. This new course combines drama, music and dance and allows students to perform, learn production skills and discover more about careers in the performing arts sector. It gives them the opportunity to develop knowledge and technical skills in a practical learning environment. Pupils will look at the roles and responsibilities of different actors, musicians, directors, lighting and sound designers as well as the approaches to creating work. Pupils will learn how to create, design, develop and rehearse. This will be done through a variety of practical workshops which are coherently planned and sequenced to prepare them to take on both performance and production roles for both within the course and give them sufficient knowledge and skills for future learning and employment. Initially learners study all performance and production pathways in this subject as the full range of art forms is taught for as long as possible before learners are required to specialise in one.
How will the subject be assessed?
Students will complete three units:
UNIT 1: Unlocking creativity (internally assessed)
Pupils will be asked to come up with a performance idea based on a chosen brief. They will understand, plan and deliver the activities required to put on a successful performance including business planning and pitching. Students will produce a portfolio of research, planning and ideas to enable them to put on a performance. They will then go on to do a 'Dragons Den style' pitch idea as a group to a camera. Short extracts of their performance idea will also be presented.
In term 1 and 2 of year 10, there are summative assessments based on mock pitches which focus on just one area, e.g. costume design or set design. The diagnostic feedback which is given then enables pupils to improve their pitch presentation skills.
Every formal piece of written work which contributes to the final portfolio is assessed formatively and pupils will complete at least two or more drafts based on feedback.
UNIT 2: The production/performance (internally assessed)
Learners will work towards producing a performance to an audience based on a list of five briefs. They will choose two disciplines from either a list of performance roles including acting, dancing, singing, instrumental musician or a list of production roles including costume, set design, make-up, lighting, sound, stage, original writing, directing or choreography.
Once again, via rehearsals, pupils will be assessed formatively via verbal feedback given throughout the lessons in order to polish and refine their performance. At the dress rehearsal stage, an indication of final mark will also be given.
UNIT 3: The performing arts experience (externally assessed)
What's assessed?
· Roles and responsibilities within performing arts and the role of performing arts in society
· Working as a deviser/performer/director and approaches to rehearsal
· Marketing, public relations, health and safety, design and technical elements
· Reviewing performance and theatre/film in education.
How it's assessed:
Externally assessed by a written exam: 1 hour 30 minutes
A combination of multiple choice questions, short answers, extended responses, design/devising
questions.
Both formative and summative assessment of individual questions or sections of the paper are carried out regularly.
Enrichment and / or extra curricular activities
Theatre trips/ backstage tour of theatre
Choir
Brass ensemble
'MC's got Rhythm' – Djembe band
'Ukulele group'
School production
CHARM
Impact
Next steps (College, University, career)
What can the subject prepare me for?
The course is designed to prepare learners for further qualifications in performing arts, drama, dance, music, media studies, film studies and art and design. In addition, learners will develop a broad knowledge of creative business practices, including functions and roles, marketing and event management. The following transferable skills are an integral element within the design of the technical award and are included within the subject content and assessment:
• Teamwork
• Communication
• Research
• Problem solving
• Design
• Planning and budgeting
• Self-appraisal
• Evaluation
• Leadership
• Presentation
• Literacy and numeracy skills
Additional resources:
AQA technical award in performing arts specification at a glance :
https://www.aqa.org.uk/subjects/performing-arts/technical-award/performing-arts-3745/specification-at-a-glance
AQA technical award in performing arts course content:
https://www.aqa.org.uk/subjects/performing-arts/technical-award/performing-arts-3745/introduction
For design students and to help answer design based exam questions:
https://www.bbc.co.uk/bitesize/guides/z39x34j/revision/1
In order to write a theatre evaluation for unit 1 portfolio and unit 2 exam:
https://www.bbc.co.uk/bitesize/guides/zxs9xnb/revision/1
Performance space:
https://www.bbc.co.uk/bitesize/guides/z26bjxs/revision/1
Drama medium:
https://www.bbc.co.uk/bitesize/guides/zyr7fg8/revision/1
Drama elements:
https://www.bbc.co.uk/bitesize/guides/zqx3wmn/revision/1
8 July 2022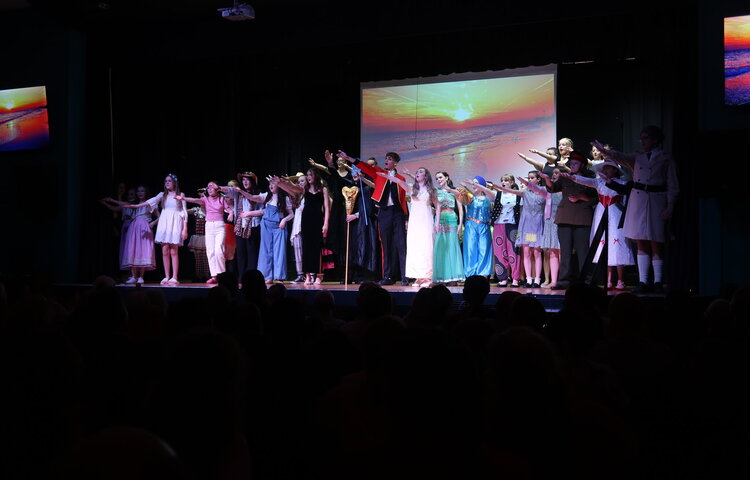 13 June 2022