Music
"Speaking to one another with psalms, hymns, and songs from the Spirit. Sing and make music from your heart to the Lord." Ephesians 5:19
Vision
The music department aims to develop a lasting curiosity, interest and enjoyment in the performing arts. Music is a universal language that embodies one of the highest forms of creativity. A high-quality music education should engage and inspire pupils to develop a love of music and their talent as musicians, and so increase their self-confidence, creativity and sense of achievement.
The music curriculum at mount Carmel allows for a gradual progression of musical skills to enable all pupils to have the opportunity to learn a large range of instruments and styles. Pupils learn to read musical notation including rhythm, pitch and chords and to develop creativity and confidence through a series of compositional and performance tasks. Music making is one of the most important factors in the life of human being of all races and religions as it is capable of breaking boundaries to unite people from different backgrounds and cultural heritage. Music can best be described as a wonderful force that is capable of bonding people together promoting love as well as peace. The best way pupils can express their feelings, anger, love, passion, joy and other kinds of feelings is simply through music.
We feel that is important for students to experience a variety of opportunities, both in and outside the classroom. The music curriculum aims to inspire students to develop their interest in composing, performing, listening and evaluating different genres of music to bring inspiration and joy and to learn about different cultures of music which crosses economic cultural and social boundaries.
Intent KS3
At Mount Carmel, pupils receive one hour of music per fortnight in key stage 3 and three hours per week at key stage 4. In addition to lessons, pupils are offered a variety of peripatetic lessons from Lancashire Music Service such as piano, voice, guitar and drum lessons. As well as that, free brass lessons are offered to all students at key stage 3. This allows students to express themselves, as well as increase self-confidence and motivation.
KS3 curriculum
At Mount Carmel, the curriculum is constructed to develop an awareness of different genres and cultures and enables students to work independently or as part of a group. The units of work are constructed to engage and inspire pupils to develop a love of music and their talents as musicians as well as develop personal and social skills, increasing their self-confidence and creativity. Pupils are given the opportunity of learning various musical instruments throughout key stage 3, such as keyboards, ukulele and djembe drums and this is to provide pupils with the knowledge and cultural capital in order to develop their interest in composing, performing, listening and appraising. Teaching is committed to ensuring pupils understand the value and importance of music in the wider community and British culture and are able to use their musical skills, knowledge, and experiences to involve themselves in music in a variety of different contexts. As a Catholic school, music is a big part of worship and students are expected to sing at Mass, liturgies and any other liturgical events within the Catholic calendar.
Topics taught (2019-2020)
At Mount Carmel, pupils will cover a wide range of topics which will include individual/paired and group performances.
Year 7 - Elements of music:
'Haunted House' composition
Musical notation/ pitch and rhythm
Listening assessment
World music
African drumming composition
Tonality and harmony - four chord pop songs
'Stay with Me' by Sam Smith performance
Year 8 - Reggae music:
'Three Little Birds' by Bob Marley listening assessment
Songwriting
Composing a pop song and performing
Learning to play the ukulele
'I'm Yours' by Jason Mraz performing assessment
Year 9 - Film music:
James Bond listening assessment
Hip-hop/ rap music
Composing a rap song
Performing arts industry
Pitch presentation

How will the subject be assessed?
At key stage 3, assessment takes place formatively through classroom performances and listening tests to recap key vocabulary, and summatively in the form of end of topic assessments. All four skill areas (composing, performing, listening and evaluating) are tested across the year. Summative assessment is used formatively to inform future planning as well as target setting.
Enrichment and / or extra curricular activities
In addition to the planned curriculum, additional opportunities are provided for those who have a particular interest within the subject through private music lessons within the school focussing on a range of instruments: keyboard, drums, singing and guitar. The music department offers the following enrichment and extra-curricular activities:
• Theatre trips/ backstage tour of theatre : all year groups
• Choir
• Brass ensemble
• 'MC's got Rhythm' – Djembe band
• 'Ukulele group'
• School productions – 'Charlie and the Chocolate Factory' in 2018
'Oliver' in 2019
Impact
Next steps (College, University, career)
What can the subject prepare me for?
Studying music can give you a great mix of social, technical and business skills. Performing, presenting, preparing and independent group work skills that you use in performing arts are applicable to almost any job. Skills such as:
• Discipline
• Composure under pressure
• Time management
• Communication
• Team and individual work
The technical award is designed to equip learners with the practical performing arts skills and core knowledge they need to progress to further study, employment or apprenticeships. Through practical, project-based learning, learners will develop a variety of transferable skills including self-appraisal, teamwork and problem solving. The technical awards count equally alongside GCSEs when applying to do further study in either general or vocational qualifications.
Applied and job-related learning
Progression at college and degree level
There is a range of vocational qualifications (such as BTECs, NVQ/SVQs, and diplomas) linked to an interest in performing arts, such as:
• Performing arts, music, drama, media, dance
Apprenticeships
UK Music Apprenticeship Scheme:
UK music's apprenticeship scheme has two very simple objectives, to support music employers to hire committed, passionate apprentices and help get talented people into paid jobs in the music industry. There are a broad range of apprenticeships that fit with the music industry from live events and promotion, creative and digital media. Not all apprenticeships need to be in creative roles there are also frameworks / standards available for IT roles, finance and general administration.
For more information and to search for vacancies use following links for England, Wales, Scotland and Northern Ireland.
England - https://www.findapprenticeship.service.gov.uk/apprenticeshipsearch
In the words of Albert Einstein:
"The greatest scientists are artists as well."
Music is kind of like part art, part science. Which means it will help build your problem solving, research, planning, analytical and critical thinking skills, as well as develop creativity.
Additional resources:
AQA Technical Award in Performing Arts specification at a glance : https://www.aqa.org.uk/subjects/performing-arts/technical-award/performing-arts-3745/specification-at-a-glance
AQA Technical Award in Performing Arts course content: https://www.aqa.org.uk/subjects/performing-arts/technical-award/performing-arts-3745/introduction
8 July 2022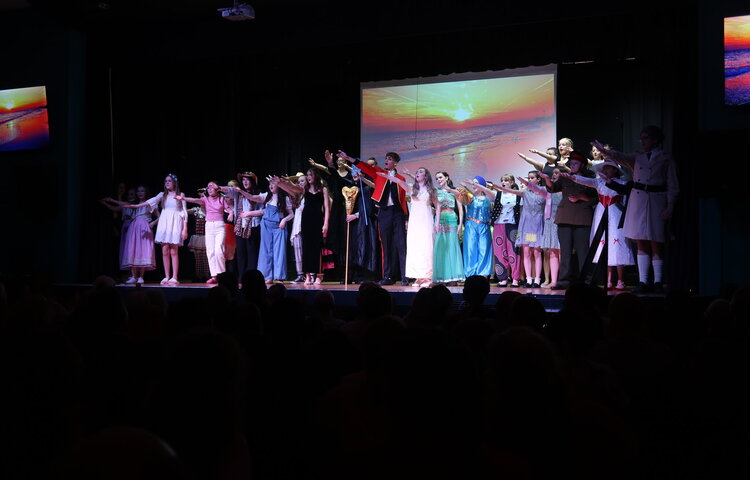 13 June 2022